PRE WEDDING SHOOT IN MAHABALIPURAM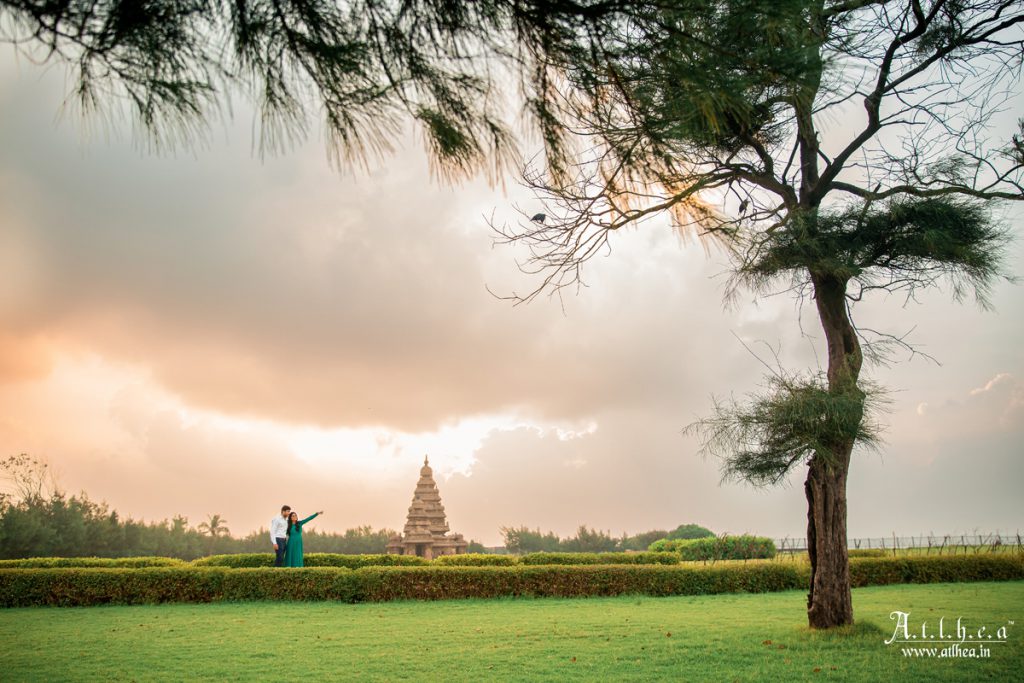 Pre-wedding shoot in Chennai is always associated with Mahabalipuram, here are few shots done by us at the Shore temple in Mahabalipuram and some surroundings. These pics were taking from dawn till breakfast, we usually leave the Chennai around 4:45 AM and reach the spot by 5:30 ish !! Mahabalipuram needs no introduction, but to a little bit info – its the heritage town and also known for its temples and monuments built by the Pallava dynasty in the 7th and 8th centuries.
Although there are lot of photoshoot happens round the year, but its very special for every couple , esp the experience of being together with just few days to go for the wedding, the emotions, the sun, the sea and the temple – More than the shoot, the experience is epic.