And They Lived Happily Ever After .. ATLHEA  is an award winning team of cinematographers, photographers, directors, visualisers , editors and most importantly, We are Dreamers who will Transform your D-day into a Wonderland of Joy etched in your memories forever through our Lens.
Atlhea focuses on being the most celebrated Wedding Photographers in Chennai with our own style, approach and ideas of capturing every single moment of the wedding with a realistic impact. Creative photography also means a lot of waiting; it is in our spirit to wait till the right moment, to capture the emotions of couples and loved ones from the wedding ceremony, which no one would want to miss, but rather preserve.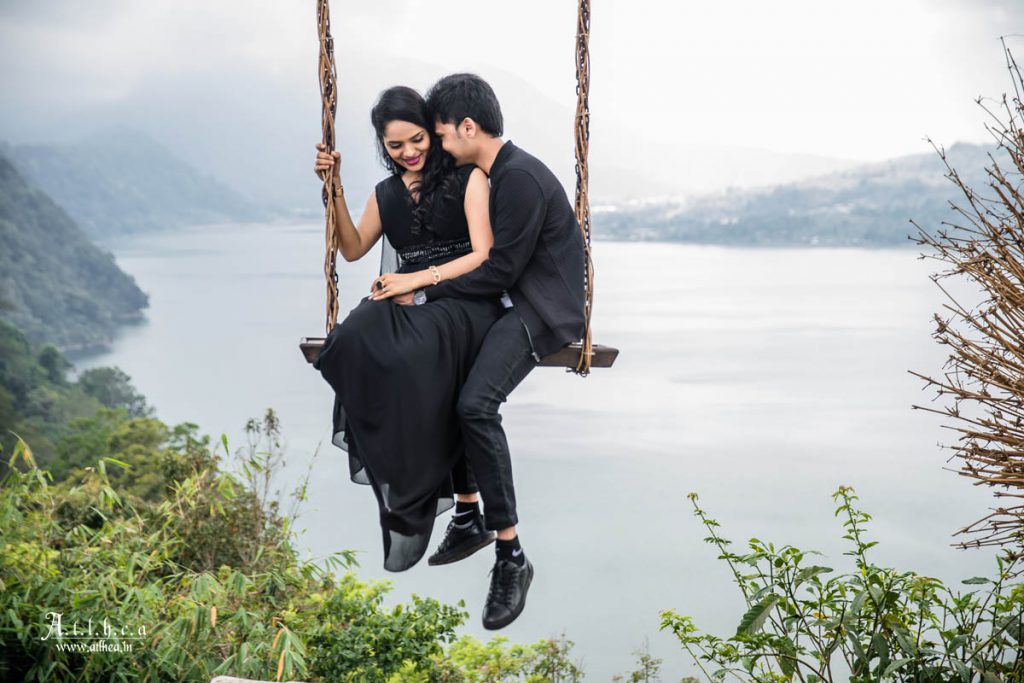 Wedding videography is a video production that documents a wedding on video. The final product of the videographer's documentation is commonly called a wedding video. It is also referred to as a wedding movie, or a wedding film. SAHANA – RUSSIA
We loved working with ATHLEA! They captured our engagement ceremony beautifully. The video is something we still cherish until today. They also took amazing pre engagement photos of us at the beach. One of the best things about their working style is the speed with which they deliver and how flexible they are to work with. ARTHY SATHASIVAM
We can't begin to thank Althea for their amazing service. Travelling to Chennai we knew we wanted engagement photos, but we never imagined how wonderful the team would be to work with! They gave us beautiful photos with exceptional quality! My fiancé and I received our pictures with such quick turnover we were shocked! They were easy to communicate with and really took the effort to know us and have us enjoy our shoot. We would highly recommend them without any reservations! If you're flying in to India and are looking for expert service that will go beyond your expectations, look no further!
JAYAJANANI PATTABHIRAMAN
This team Atlhea covered our entire wedding in Taj Fisherman's Cove Chennai and reception in Mumbai. Defined by passion and utmost dedication to the best quality photography and videography, Atlhea gave us outstanding moments that we can't stop looking back at. Rajvinoth and team are very creative and helped us bring our best in front of the camera at all times. They are a bunch of cheerful, polite, highly experienced and very accommodating photographer and videographers that we all loved working with. In terms of quality of photos, every picture became a treasure because of the way it was captured and the effects in designing the best. We had a pre wedding shoot in Mahabalipuram and the team captured every shot during sunrise and after with a lot of enthusiasm. It showed in each shot. The speed of delivery from the team is also commendable. We could relive the moments right after the wedding because we got what we asked for within a day or two. There was no cause of worry throughout. Our guests were awestruck with the showcase of photos and highlights video and were all raving about the work. We are very happy that we could have the most beautiful moments of our life captured so wonderfully by this team. Thanks Atlhea!
RAJNI
The photographers have done an admirable job.We received compliments from all our guests yesterday who totally admired the quality and class of the video of the pics and the video on the LED screen during the reception.The team did it with all passion. The mumbaikars are ready to sponsor raj and team for all their events in city.Hats of team Marriage colours and Raj and Team.
AKHILA RAMASUBRAMANIAN
We had engaged ATLHEA for videography and photography for my sons marriage which took place at Dakshin chitra, chennai on Nov 3rd. I would rate them excellent for their promptness in delivery of digital deliverables and coffee table magazine, when I've heard people thinking of going to police for getting the albums even after a year of marriage. Coffee table magazine is a novel idea and it gives star value to the wedding. Videography is too good. They internalise suggestions from clients and the outcome is more than your expectation. The videos are crisp and classy and meet one's taste traditional or modern. The photographers are patient. Then if you ask me why I've given one star less, its for the lack of focus in the photographs. From around 5000 photos I had to struggle to choose around 100 good photos. My suggestion for the photographer is less number of photos and 90% good pictures. The rates are reasonable too. I would recommend ATLHEA for your wedding without thinking a wink. You will be too eager to show the magazine and video with friends and relatives!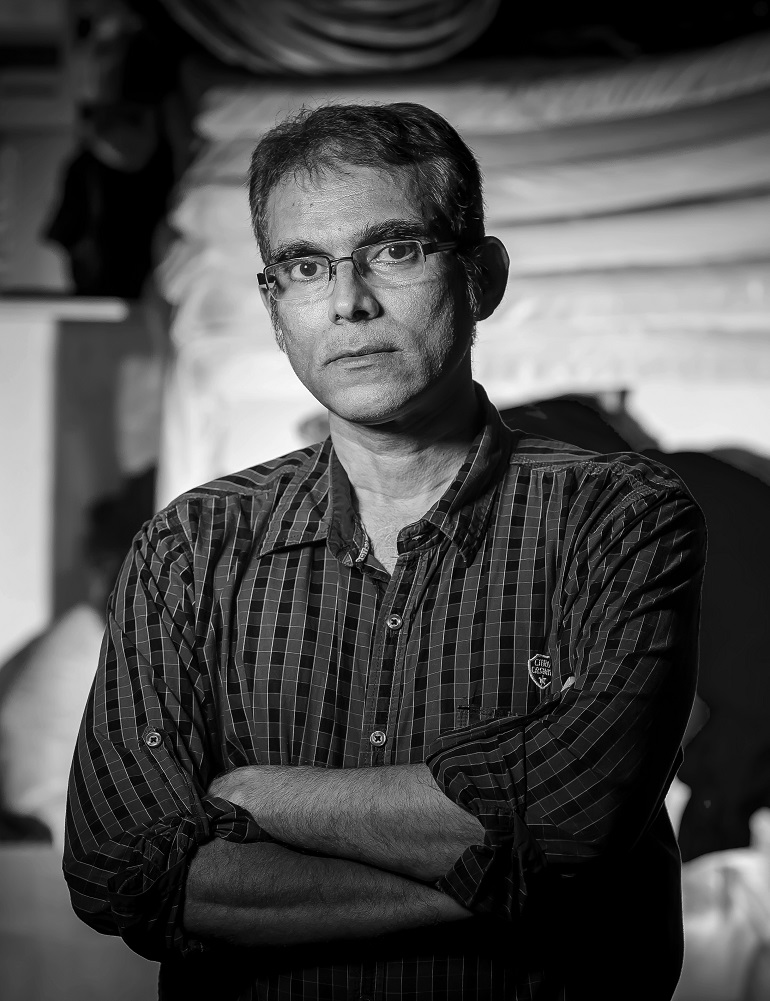 Prem Kumar
Creative Head
He wears many hats and works passionately with an objective to make a difference and impact in his work. He loves nature and is a very affable person. Prem comes with a deep experience and understanding of technology
Raj Vinoth
Creative director of photography and Videography
If you ever come across a big man, rolling and crawling around in awkward positions to bring out the best of you then you have spotted him, Rajvinoth is the veteran in the candid industry, with over 15 years of experience he is one of the finest!!
Telugu Wedding Photography What you need to cover your telugu wedding is a subject matter expert. And, Atlhea, who have been part of hundreds of Telugu weddings are in...
Read More
Wedding Photographers in Chennai
When there's a oncoming wedding, it is natural to get into Google and search for wedding photographers. What do we really mean by searching for wedding photographers; best wedding photographers? Here are a few things to consider.
Probably, we are looking for the best wedding photographers in Chennai or if you are in Bengaluru, Coimbatore, Hyderabad or wherever you are.
How to I identify the best wedding photographers?
This raises the most important question, what do we mean by best wedding photographers?
If we get deep into it, we realize that we do not know.
How do I find the right photographer for my wedding?
Identifying the best wedding photographer for your wedding is a challenge as long as you do not know what your expectations are.
By the way, if what you want is just photos of all the events from the wedding and a wedding documentary film, don't bother. There are hundred professionals out there who will do a good job for a bargain price.
But, if you are looking for exceptional photos from your wedding, photos with emotions and candid captures, from different angles, which stir up the heart, then you need to have an experienced and professional team of photographers. It could very well be a brand that you are looking for, with a track record of capturing the beautiful moments in weddings.
A best wedding photographer has the knack of anticipating the moments, ahead of them happening. Past experience with weddings of the same kind may help in this. A great wedding photographer also gets into action and creates triggers for the couple to get better photos in place of good photos.
A great wedding photographer will involve the people in a group for a great group photograph. So, it all again waters down to individual performers that form part of your wedding photography team.
Things to consider before choosing your wedding photographer
What will they capture?
The pre-wedding make-up, getting ready, the wedding, the rituals and a few shots after the wedding are generally covered for wedding photography. The venue, the decor and food are usually covered superficially.
The Photography Style; Candid or Traditional
Are you looking for the traditional photography services, candid coverage or a mix of both styles?
The traditional photography involves direct capture of the event moments as they happened. Most of these traditional photographs will be from the front and in full frame, mostly. The emphasis is to capture the event in full, without missing out on any moments.
On the other hand, as the name implies, candid photography will cover mostly the bride and groom in elaborate detail, right from the make-up, to their grand entry, to the events on stage. There may be additional portrait photo sessions after the event, provided there is sufficient time.
It is all about the energy that the photographer brings into the photography sessions that makes for great wedding photos. Most of the wonderful wedding photographers, if you were to ask them, wouldn't have attended any wedding photography course. Instead, most of them would be dedicated photographers, with a passion to capture good photos.
Getting to know the camera inside out is the primary trait of an illustrious photographer. Understanding light, the available natural properties that could be used and of course, taking full advantage of the golden hour of photography are all the traits of a celebrated photographer.
List out 10 Best Wedding Photographers
If you have a decent budget, then you can shortlist the top 10 wedding photographers and choose the one that best suits you. Frankly, you should choose the team that vibes well with you; instead of choosing the one with the lowest quote. Choosing the lowest quote could throw up an unwarranted surprise or two later on. Ask for the deliverables, the timelines and ask for a few references.
Plan an Outdoor Pre-Wedding Shoot
The Indian wedding photography industry is evolving constantly. People are ready to spend more money on their weddings, especially in photography and videography.
Planning a pre-wedding photo shoot will help you overcome the fear of the camera, if you have it, while also getting you some nice, grand photos from your pre-wedding shoot that could be shown the giant LED screens for your guests to watch and appreciate.
So it becomes important to choose the right place, date and time for your pre-wedding photo shoot. So, you see, getting the right wedding photographers for your wedding involves a great deal of planning. Atlhea, which is a team comprised of complete professionals, is into wedding photography as a passion, to create happiness in the hearts and minds of the couples and their families.
Ask us for support to make the most important day of your life a grand success. When you are looking for wedding photographers in Chennai, look no further. Send us a message on Whatsapp to get prompt response from our team. Let us discuss your grand plans for your Wedding.